Safety precautions


Safety precautions

The shoe tattoo behaves like the sole of a new shoe.
Our shoe-tattoos are specially coated to represent a low security risk by slides, but we would like to point out that in some substrates still an increased risk of slipping (for example: smooth, wet soil, rain, snow, ice).
The use of shoe-tattoos is your responsibility.
A liability for accidents with our products, we conclude, as it may not be ready each scenario and prevents the test.
We expressly point out that it is your own responsibility to make sure that our products are worn only on suitable carriers or use for you to be a security risk.
Likewise, our tattoos may be used only for the intended purpose.

  CAUTION on unsuitable surfaces and exceptional weather conditions.

CAUTION! Avoid contact with harsh or caustic objects or agents in contact.

Be careful on slippery or wet, ice, snow and excessive heat.

CAUTION! Apply only as specified in the operating instructions and use only for its intended use.

Are there still unanswered questions or do you need more information?
Do not hesitate to send us an inquiry, we are dedicated to process all requests as quickly as possible: [email protected]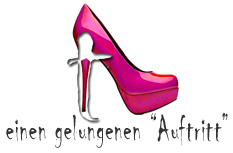 wishes the team of "the shoe-tattoo"