Ina Alber ART shoe-tattoos
These new designs are available from September 2019 as a limited art collection for the label 
the shoe tattoo" as a sole. Please order these in advance via email at 

[email protected]

 or directly from Ina Alber.
On customer's request, own design ideas are designed and commissioned after release as a shoe tattoo.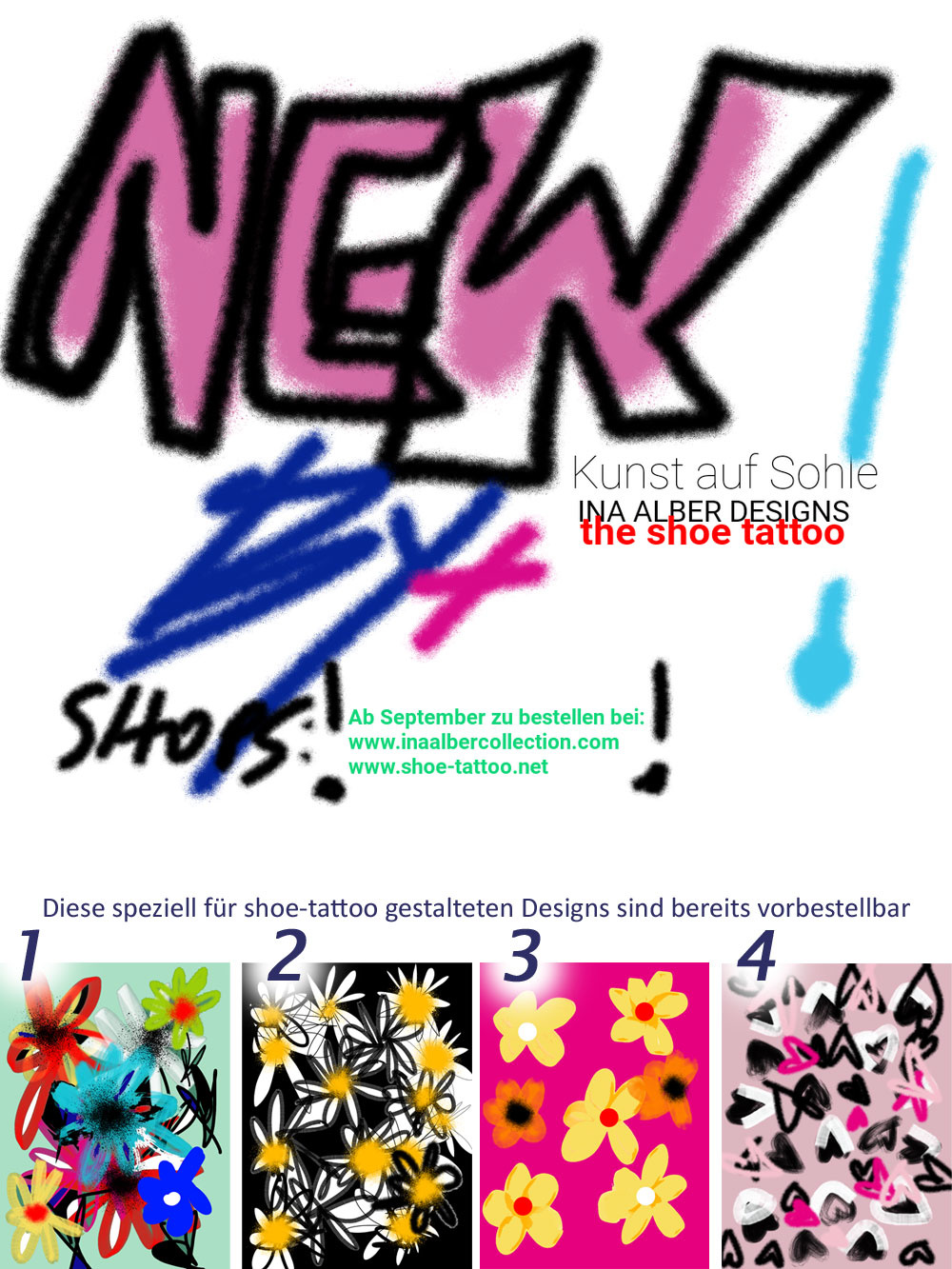 DESIGNS BY INA ALBER, please preorder: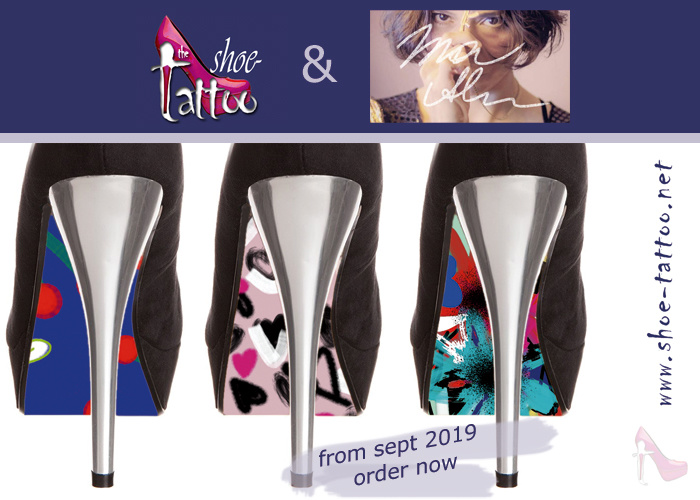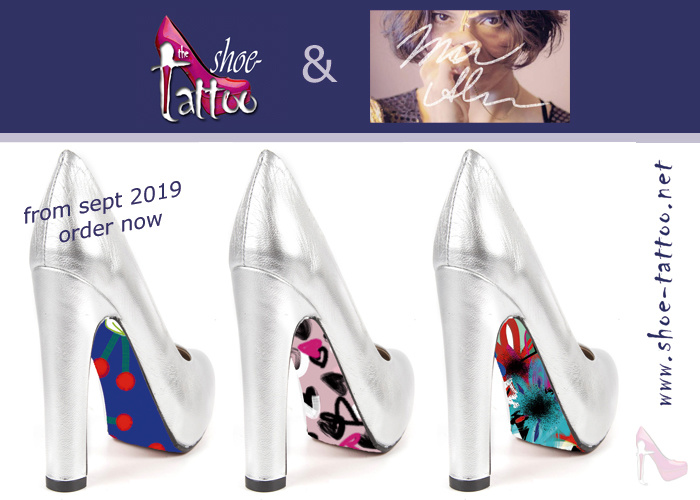 Ina Alber

PENNY PACHECO FOR INA ALBER

 

I am artDesignerin, live and work in Carinthia in Austria.



my access to design, fashion and art came about during my school years. 

fashion magazines accompanied me from childhood on.

 

 
Designing and illustrating is my passion. from the actual abstract modern art direction, the idea was born 
to bring art also to conventional fashion.



no matter if it's a t-shirt, a sweater, jeans, parka. always accompanied by 
unique accessories that I also paint such as. a backpack or a sneaker.



the earrings are an individual accessory.



d i v e r s i t y is the key to success. for my designs and illustrations, a very wonderful 
and unfortunately recently deceased designer karl lagerfeld inspired me. His lightness and 
extravagance impressed me.